Case Study | Beanius / HieBAR Visionaire
The Issue

Product Designer/Developer, Ryan H. Behroozi of Beanius, LLC patented "The First Multi-Access, Tablet & Book Easel Designed Specifically for the Kitchen". It's a novel idea for safely securing books or tablets with a device that was both sophisticated in appearance and designed for home integration. His product, "The HIEBAR Visionaire," consists of three reconfigurable subassemblies made up of a total of 6 fabricated parts plus additional stock/standard parts. Ryan sought a manufacturer that could handle/coordinate everything: design validation and consulting, fabrication, stock procurement, assembly, packaging and distribution from prototype to full production.
Our Task

With only a 3D assembly model and bill of material, VMA needed to develop manufacturing drawings and processes to meet Ryan's delivery schedule for prototypes.
Our Solution

Working with Ryan's model, VMA was able to quickly produce dimensioned drawings and recommend to him design for manufacturing improvements. The assembly design was streamlined to utilize off-the-shelf purchased items to reduce cost and lead time. With continuous interaction, VMA and Beanius worked together in achieving a finished product, on time, and to specification.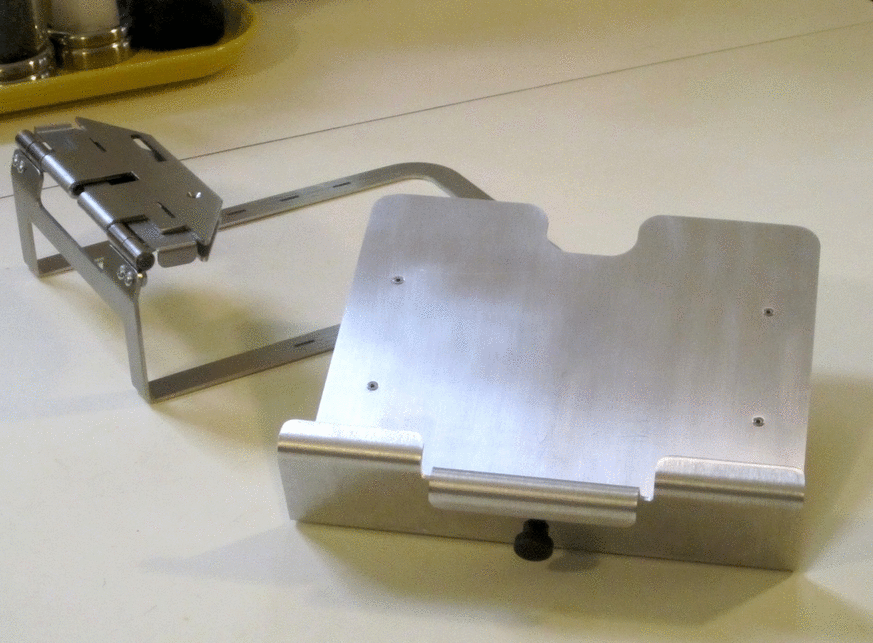 The Visionaire is the first of the HieBAR product line, which will feature even more hardware platform flexibility and functionality (i.e., more ways to deploy), and many more applications including knife racks, spice racks, stemware racks, utility drawers and holders.