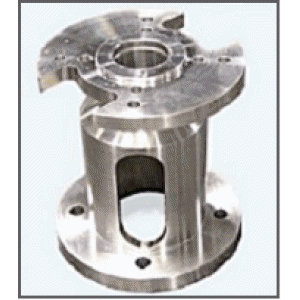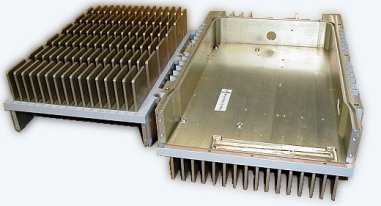 VMA provides intricate, close tolerance milling in many materials- aluminum, stainless steel, steel and even titanium and some plastics. We supply many industries including Defense, Solar, Semi-Conductor, Medical and Transportation with precision parts produced by our highly skilled programmers and machinists. We design and produce our own fixturing to ensure consistent results and the best price possible. We can work closely with your engineers to design a part that can be easily manufactured. We especially welcome your next challenge for our new Mazak Vertical Traveling Column (VTC) 800/30 SR Vertical Machining Center (shown below).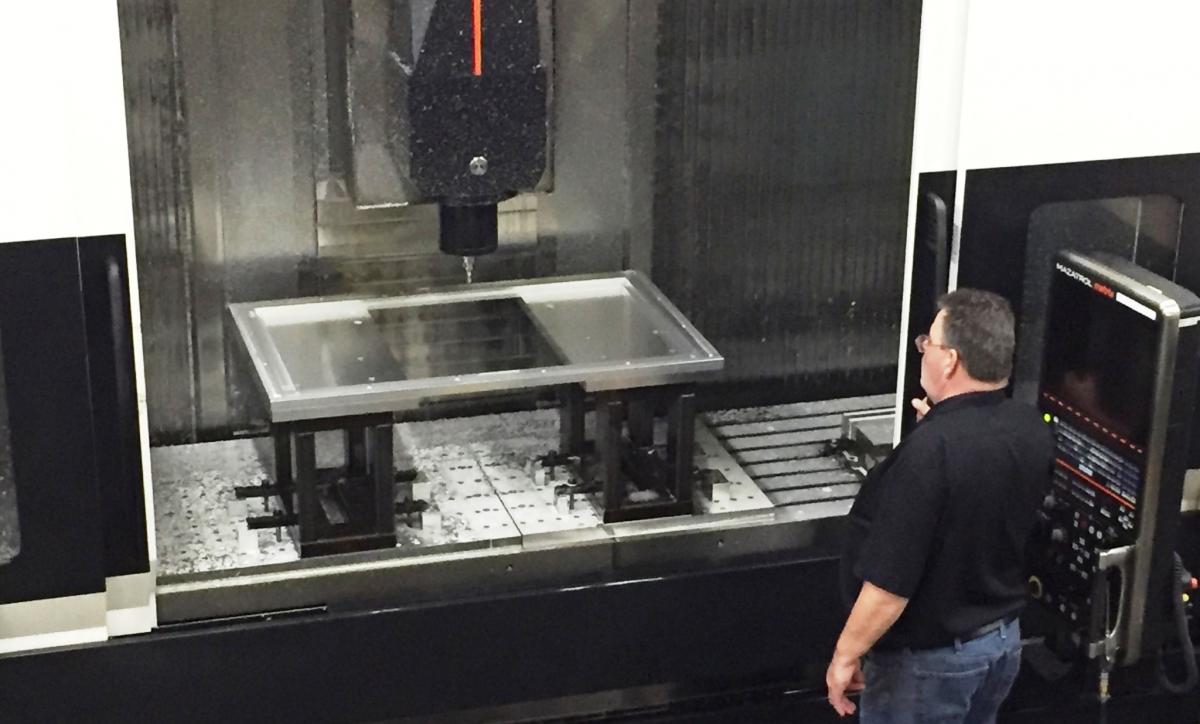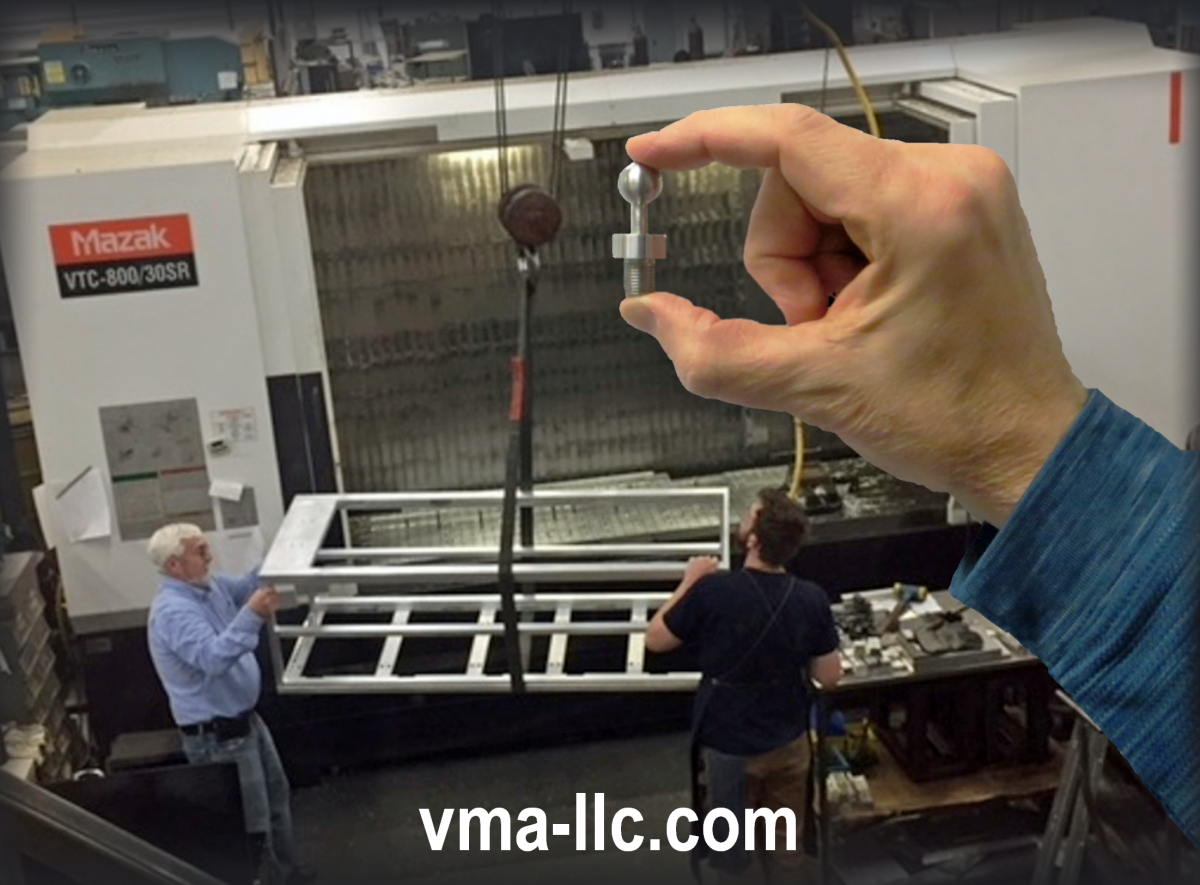 From the smallest part...
To the largest cabinet weldment...
VMA can build your entire assembly!